This site and the USS James Monroe Association ( JMA ) are dedicated to the brave men who, during the Cold War, served their nation in the Silent Service. The Silent Service refers to the servicemen who served beneath the seas in an intense and successful effort to deter the use of nuclear weapons in times of crises past. These brave men often spent months "at sea" while performing their duties with two rotating crews of 14 officers and 126 enlisted men.
There was much more activity in this service area than the general public understands. Please feel welcome to visit our site. Our Links page provides valuable references to this time in history – the Cold War. Our Sailing List includes the names of over 600 service men.
The USS James Monroe Association gathers for Reunions, publishes a Newsletter and provides a way for members to stay in touch with each other.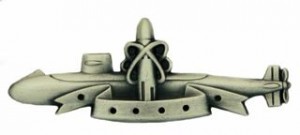 "The Cold War was won most especially by America's Blue Crews and Gold Crews manning America's nuclear-powered Ballistic Missile Submarine fleet…No one has done more to prevent conflict – no one has made a greater sacrifice for the cause for Peace – than America's proud missile submarine family. You stand tall among our heroes of the Cold War."
Remarks by General Colin L. Powell; Chairman of the Joint Chiefs of Staff at the Ceremony for the 3000th SSBN Patrol USS Tennessee SSBN 734; U.S. Submarine Base, Kings Bay, Georgia 25 April, 1992
Current USS James Monroe Association Officers
President: Ken Shang
Vice President: Jim Powell
Treasurer: Larry Hook
Secretary: Wayne Sieckowski
For membership in the USS James Monroe Association please see the Membership / Join menu item.